Larry Maitin is a Magician in Raleigh North Carolina
Specializing in Strolling Close-Up and Parlor Magic.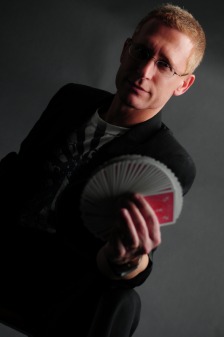 Raleigh Magician Larry Maitin performs close-up illusions for weddings, company parties, family affairs, birthdays, festivals, restaurants, business promotions, bar mitzvahs, cocktail and dinner parties, or any event that can use a magic touch.

Larry has been performing and teaching magic for over 25 years creating entertaining and memorable experiences of the impossible.

His magic will enhance the atmosphere of any occasion.

Your guests will feel a sense of wonder, laugh, and participate in the magical demonstrations.
---

Witness the magic close-up and hands-on with everyday objects such as coins, cards, ropes and rings.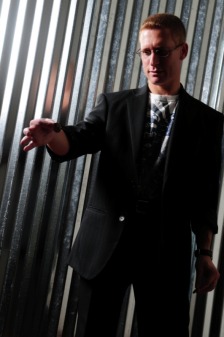 As the host of an event, you will be remembered as providing engaging entertainment that people will talk about long after the party is over.

With all the wonderful advancements in science and technology, there is less and less that cannot be explained. But sometimes, it is wonderful to experience the inexplicable.

The magic of Larry Maitin will give you and your guests an entertaining escape from the mundane.
---
---